Principal's Message
Home
Principal's Message
From Principal's Desk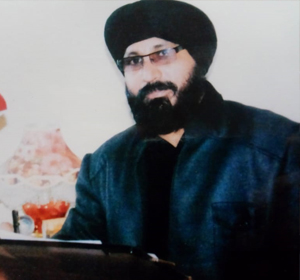 After a modest start in 2019 Govt Medical College Rajouri is all set to move ahead with leaps and bounds to scale new heights in the field of Medical Science. Keeping in view the holy purpose of producing creative ,knowledgeable, trained and skilful human resource fully equipped to take on challenging endeavours in the fast expanding field of medical science the GMC Rajouri has been leaving no stone unturned to meet the standards of Medical Council of India and the premier medical institutes of the country.

So far as the infrastructural requirement of this college is concerned it has by the dint of hard work and tireless efforts of the concerned technocrats besides a generous support of the successive Govts over the years raised a state- of-art multi storied structures of both college and the associated hospitals presently having a housing capacity of 300 patients which hopefully in next 4 to 5 years will be enhanced to 500 beds. By 2020 however the college building and hostels will be available for the use of the students.

The lofty vision behind this mega initiative is not merely to produce graduates in medical education but to create an atmosphere of research based exchange of knowledge and learning.

The entire dedicated and efficient team of officers, doctors and medical staff with the un-daunting support and cooperation of District Administration Rajouri are making their best possible synchronised efforts to touch the zenith of excellence in this mega venture in the times to come.
Dr. Amarjeet Singh Bhatia
Principal, GMC & Associated Hospitals Rajouri