Ex Principal's Message
Home
Ex Principal's Message
From Ex Principal's Desk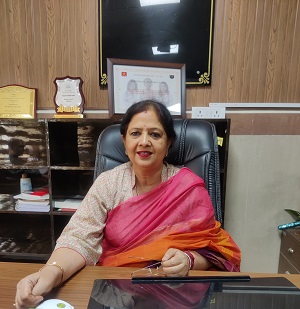 Dear all
It is with great pleasure that I welcome you to future unique & fantabulous Medical school of excellence GMC RAJOURI & ASSOCIATED HOSPITAL, a dream of all who really love to build a unit of Health in the Historical City of Rajouri. I am very excited to serve all as Founder Principal & Dean, started as Nodal Officer and now Principal and Dean of GMC Rajouri. Till now we remain successful at every level from start to until now. The year 2018-19 was tough to erect infra structure, staff engagement etc. but my Engineering people & my staff worked dynamically. To do this, I am sure the people, the administration, the staff & the cover staff will support to achieve the ultimate.

In the year2018-19, we are excited about building upon our successes academically, athletically and continuing our positive influence in the community. GMC (Rajouri) & Associated Hospital at present has 300 beds and after 4 & 1/2 year will emerge as 500 beds Hospital. We will be focusing on our Academic Action Plan as we continue to review data to evaluate, revise and refine our instruction to ensure all of our students shall perform at their highest academic levels. We will continue the professional development opportunities for our teachers, cover staff and students in different fields of medical science all as one unit.

I am looking forward to all to contribute their suggestions & experiences they achieved in medical journey especially the people of Rajouri who helped us till date, to achieve the goal "Health to all".
Dr. Zahid Gillani (Ex Principal)
GMC & Associated Hospitals Rajouri